Latest Press
06/12/2009
Our latest press release: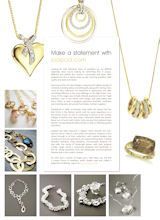 ---
Latest Press
21/11/2008
We have three seasonal features: in Fabric November 2008 edition "Festive Special", Vogue December 2008 "Showstoppers", and GQ December 2008 "All I want for Christmas".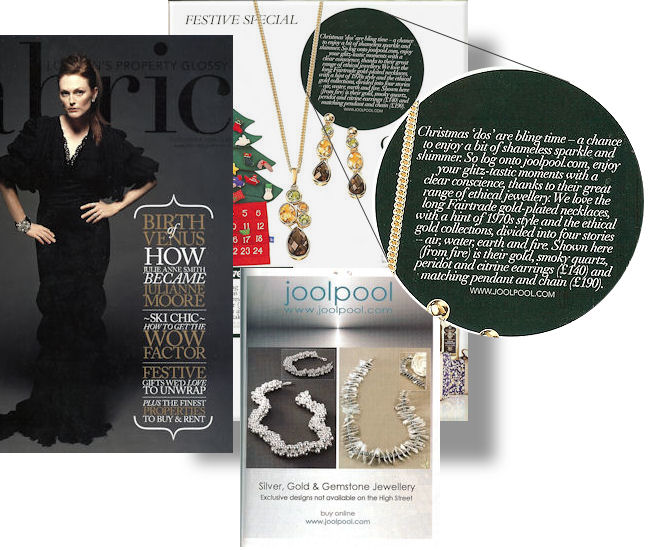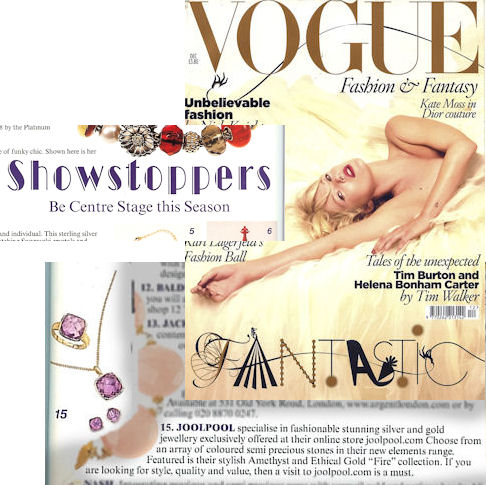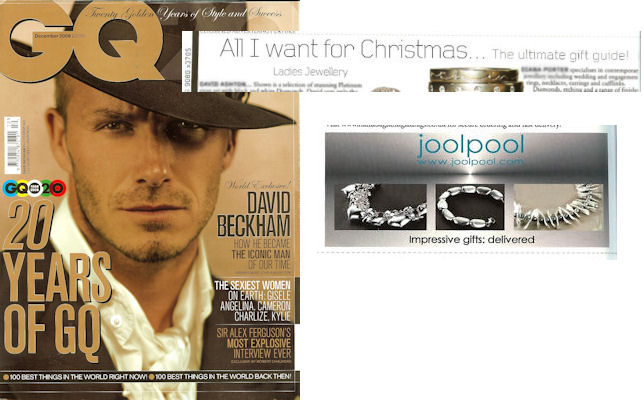 .
---
New Silver Items
21/10/2008
Browse around our Silver ranges with many new items including rings. We are also proud to introduce our own "joolpool London" hand-crafted items.
---
joolpool.com featured in Vogue
17/09/2008
joolpool is featured in the October 2008 edition of Vogue's "MOST DESIRED DOT COMS... GUIDE TO THE BEST FASHION AND JEWELLERY ONLINE"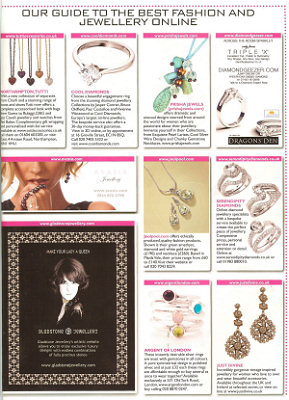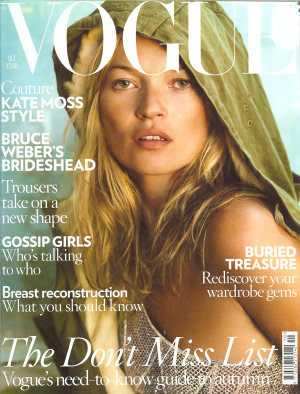 ---
joolpool.com unveils Ethical Gold range
01/09/2008
Our new colour-coordinated Ethical Gold Jewellery ranges are inspired by nature's elements.